Sarasota High School Theater Program
We Are What We Represent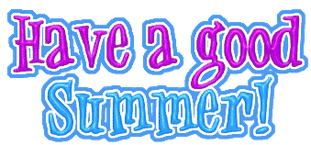 SHS THEATER NEWS
Student Events Coming up in August

Leadership Camp
All Leaders unless cleared by Ms. D or Mrs. K should be at Leadership Camp.
Dates are Tuesday August 8 from 11:00am - 3:00pm, Wednesday August 9 from 11:00am - 3:00pm and Thursday August 10 from 11:00am - 3:00pm. **There is a possability that we may have to push it back an hour to 12:00noon, but we would not change the end time. We will let you know.

Improv Camp
Dates are TBA

Mascot Meeting
Important Mascot Meeting on Friday August 4 @ Panera more information coming!

Productions
In the Sarasota High School Theater program we do two or more productions a year. At least one of the shows, most commonly the fall show, is our straight play, meaning no singing or dancing. Past productions have been "Twisted Fairy Tales", "The Adventures of Tom Sawyer" Wonderful Life" and "Miracle on 34th Street" . We also do Musicals, this is usually in the spring, past musicals include, "Beauty and the Beast", "AIDA" and "Les Miserables. These are just a few of the productions we have done. If you want more information check out the Fall Show and Spring Musical links in our menu list or feel free to email one of our drama teachers Mrs. Lacey Knispel (Fall Show Director) and Melissa Dweck (Spring Musical Director)
Improv Underground
Sarasota Theater Department is the only high school in Sarasota County to have their very own Improv troupe. Having studied with professionals from FST and having won a Sarasota/Manatee County Improv tournament, you can say these kids are seriously funny. The improv Underground Troupe meets after school but there is also a class that students can take during school hours. Contact Mrs. Lacey Knispel for more information.
Thriller
One of the most popular events in the SHS Theater Department is the annual Thriller Night. Over 200 students audition for a spot on the SHS Zombie Team. There is both a Elite Travel Team and a Halloween Team that both perform. We have done as many events as 12 in a season, such as being featured on Sarasota's The View, as well as being live on the Lulu and Maverick radio show. We have appeared in Newspapers across the country from California to Georgia and New Hampshire. The theater students learn Michael Jackson's Thriller in their drama classes every day for two weeks and then have an audition. We take anywhere from 80 to 100 students. On Halloween day they get done up in Professional Zombie makeup using latex and airbrushing and complex facial designs, thought up by the students. Once their makeup is complete we descend onto St. Armand's Circle where we Zombie walk and perform Thriller for over 6,000 guests. For more information you can contact the teacher in charge of Thriller Ms. Melissa Dweck
Holiday Dance Team
The Holiday Dance Team is a group of students who audition to do the St. Armand's Christmas Tree Lighting where they dance under the Christmas tree and assist along with the SHS Chamber Choir sing Christmas Carols as the tree is lit. They also appear on the parade route for the Sarasota Downtown Holiday Parade dancing on a Holiday Themed Float. The students usually learn three holiday dances. We have done dances in the style of Jazz, Contemporary and this past year a great Swing Number. In order to audition for this event you just have to show up with a partner for auditions.
Where We Are Located
Sarasota High School
2155 Bahia Vista Street
Sarasota FL 34239
​*The theater parking lot is on Tami Sola